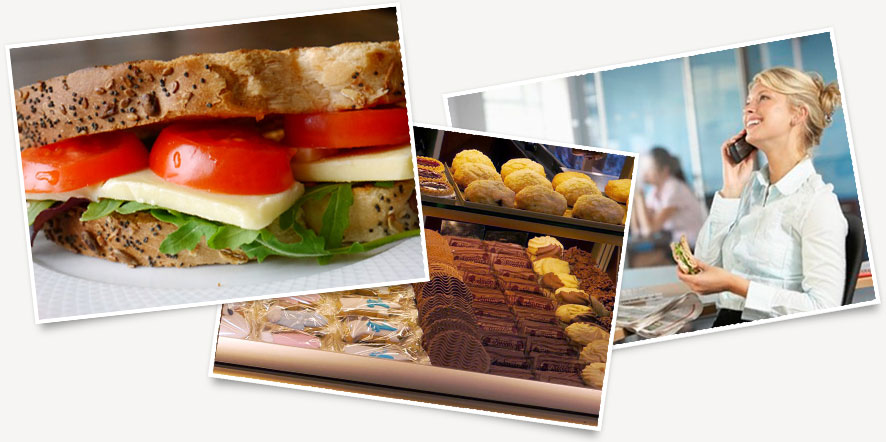 Brighten up your day in work with a freshly baked morning snack, tasty lunch or food platter.
Delivering to our local North Wales area, the Wirral, Cheshire and Shropshire our custom made bakery vans bring our bakery shop to your workplace door at a time to suit you. With a wide range of sandwiches, hot savouries, cakes and drinks you will find a choice of the same fresh, high quality products that we sell in our shops.
You can also order your daily bread and rolls from the driver, freshly baked that morning.
Arrange a delivery at your office or workplace
Simply get in touch on 01978 352001 to discuss your requirements and we will arrange a daily scheduled time to call at your workplace.